Location is often the most critical factor in choosing your next home. Of course, amenities, style, and size are all important factors, but there's arguably nothing that has as much of an impact on your day-to-day lifestyle as the community where you're based.

From schools to shopping, there's a ton at play when it comes to finding the perfect spot to settle down, but we're going to focus on one factor in particular: the importance of an easy, stress-free commute to and from the office.

Work itself can be stressful enough without a long, traffic-filled commute. Since getting around San Francisco can be complex, it's essential to know the options available when deciding where to live.

Many of those who work in San Francisco's industry centers live a bit farther out, whether that's across the bay or down the peninsula. If that's the case for you, we've gathered some key info you'll need to know about navigating the city, as well as a few communities you should consider in your search for the right place to call home.

San Francisco offers an array of excellent transportation services to help you get where you need to go, making it easier for you to experience all the best of living in this gorgeous, one-of-a-kind city.
For Drivers
While public transportation options are plentiful and popular, getting around via car isn't uncommon in San Francisco—and it can be relatively convenient, especially if you've got a good plan and the right resources at your disposal.

There are major highways connecting the city down the peninsula and across the bay to get you where you need to go quickly. Traffic can often be congested at peak commuting times, so doing your best to avoid them is well-advised. You should also note that some highways and bridges around the city have tolls, which you should factor into the overall cost of your commute when weighing the options.

Once you make it into the city, parking can sometimes be a hassle. If your workplace doesn't offer you a parking option, you can likely rent a monthly spot at one of the many garages throughout the city.

You'll also find many alternative fueling stations scattered around San Francisco and the surrounding communities. These provide an easy way for eco-conscious drivers to keep their electric and hybrid vehicles charged and ready. You can use this tool to find fueling stations near you.
For those who use public transit
BART
BART, or Bay Area Rapid Transit, is the primary public transit option that residents use in and around the city. It conveniently connects various destinations around the Bay Area, including San Francisco, Oakland, Berkeley, Walnut Creek, Pleasanton, and many more.

Six different BART lines can get you where you need to go, and the trains generally arrive every 15 minutes on weekdays. They're only slightly slower on weekends, at about 20 minutes. This is a dependable option that many residents across the region rely on every day.

Many locals pay their BART fares (and many other transit fees in the city) with a Clipper card. After purchasing a card online or at select retailers and adding a balance to your account, you can simply tap the card at transit stations when entering and exiting to pay your fare. However, there are also paper tickets available for sale at station kiosks, depending on your needs.
CalTrain
CalTrain is frequently used by residents throughout the Peninsula and the South Bay who need to commute to and from San Francisco, and popular routes run all the way from Downtown to San Jose.

What's unique about CalTrain is that it offers spacious commuter compartments and can accommodate bicyclists. Fare options range from one-way tickets to monthly passes, and you can also use your Clipper card to pay your fare.
Muni
Muni is the city's network of buses, light rails, and cable cars, all of which make up a crucial part of the overall experience for commuters.

Muni provides affordable and environmentally friendly transportation options, and some of its fleet, like its historic streetcars, are a central part of San Francisco's iconic setting. The options offered by Muni are a particularly great way to travel within the bounds of the city, whether you need to pick something up on your break or get to a BART station after work. One slight downside is that these options are somewhat slower-moving than BART services.

You can find more information about Muni's various lines and fares via their app.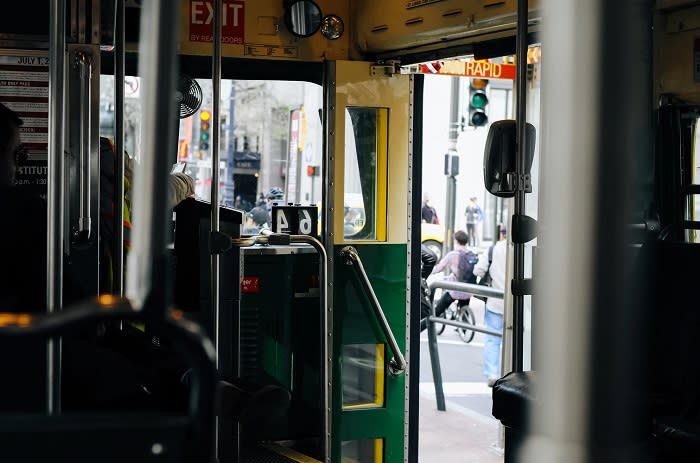 Other travel options
While the transport options above are some of the most commonly used for commuters, there are plenty more ways to get around depending on your specific needs and preferences.
◾ Ferries: Both functional and scenic, there are a handful of ferries that residents can use to make their way across the bay. They're primarily used by residents in Oakland, Alameda, and Sausalito who want to avoid the stress of traffic on their way to and from the city. Though it's not the most commonly used commuter option, the ferry is a great choice to keep in mind depending on location and your lifestyle.
◾ TransBay bus: TransBay is a massively helpful way to get around for those who live outside the city. It's best for those who need to get to and from San Francisco while living in the East Bay, especially in Berkeley, Oakland, and surrounding communities.
◾ Rideshare services: Major rideshare services like Uber and Lyft offer their services in and around the San Francisco metro area at varying rates depending on the type of car, private or communal rides, and current demand. If your vehicle is getting some repairs on short notice or you don't feel like sitting on the bus or train after a long day, these services provide an alternative that's quick and convenient on the occasions you need it. However, rideshares can be expensive, especially for long-distance travel.
◾ Bikes and scooters: Though they're certainly not the best option for long distances, bikes and scooters are popular among residents. They're a good choice if you need to make a quick trip from one part of the city to the next, from your lunch break back to the office, or to the parking garage at the end of your shift. While you could naturally purchase your own bike or scooter, various companies offer rentals throughout the city. Simply download the associated app, pay a fee to unlock the device, and get on your way.
Great neighborhoods for commuters
Lafayette
Lafayette is a beloved neighborhood that is great for commuters thanks to a convenient BART station and the fact that it is bisected by Highway 24. It's a great place to live for those who want access to great outdoor amenities and a quieter pace of life while maintaining a quick, easy commute to more central areas.
Orinda
Orinda, located east of Berkeley, is a Contra Costa County community with a charming small-town feel that's perfect for families and professionals. It's a great option for commuters thanks to a conveniently located BART station and its location close to Highway 24, making your trips easy whether you're heading east to Walnut Creek or west into San Francisco. You'll love getting to escape the bustle of working in the city by coming home to the peaceful, suburban streets and friendly neighbors in Orinda.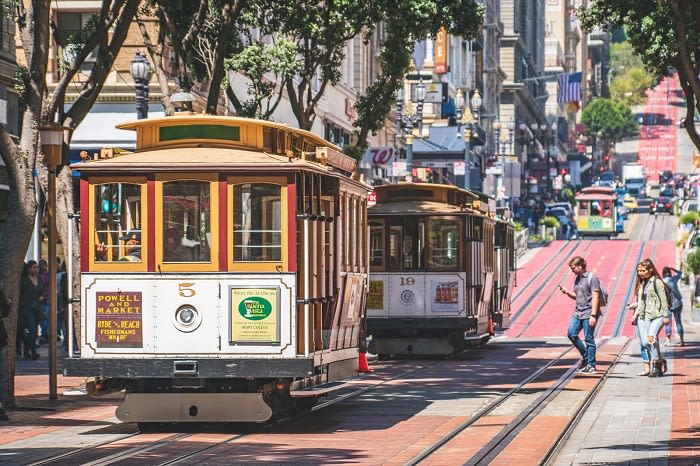 Moraga
Situated in the picturesque hillsides east of Berkely, Moraga has a secluded, peaceful feel that lets residents get away from their daily stressors and enjoy a more relaxed lifestyle. Those who drive to San Francisco can enjoy a simple hour-long commute, and a bus line connects the community to BART stations for those who want to ride into the city via public transit.
Walnut Creek
Walnut Creek is a small city that still provides a great urban feel for those who enjoy city life. Best of all for commuters? Two BART stations and access to both Highway 24 and I-680 make Walnut Creek a truly convenient place to live, whether you're commuting to Oakland, Berkeley, or San Francisco.
Danville / Alamo
Danville and Alamo are adjacent communities in the San Ramon Valley. Both offer a laid-back feel without sacrificing any of the high-end amenities you might need. It's great for commuters thanks to I-680, which conveniently runs through both of these delightful communities.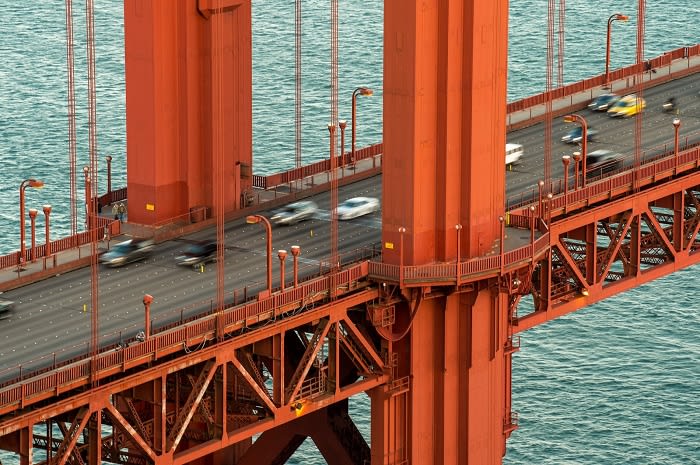 Pleasant Hill
Pleasant Hill is a suburban city just north of Walnut Creek. It's known for friendly people and an active community that make living there a wonderful experience. While it's not a huge commercial hub, the area does offer plenty of dining and shopping amenities nearby, and residents have convenient access to I-680, which makes getting to other East Bay cities a breeze for commuters.
Lori Legler and Cheryl Hata are experts on Orinda real estate and the surrounding areas. They'll help you find a home you love with an easy commute to everything you need. If you're interested in Orinda homes for sale or new homes in Lafayette, contact Lori and Cheryl today.